SEMRush recently released their 2017 research study outlining trends amongst the most successful websites in the world for long tail and short tail keywords.  It's no surprise that many of these high ranking websites are some of the most successful or "Monsters" of the web industry.  Now there are many different criteria that one can establish when comparing websites and their relative success, however many of us can agree that a website that receives a constant, heavy influx of visitors is one that is doing something right.  Here is our list of the top 10 most successful websites of all time.
Amazon needs no introduction, but what is worth mentioning is its magnitude of value.  As of 2015, it is officially the most valuable retailer in the United States of America.  Not only that, but it has the highest revenue of all internet retailers on earth!  With the recent introductions of Amazon Prime and Drone delivery, there is no site of slowing down in this fast paced digital world.
Launch Date: July 1994
Average Visits/Month: ~2.2 Billion
It's a pleasure to see a wild site on the list.  Taobao (loosely translated as Searching for Treasure Network) is an online digital marketplace for entrepreneurs and consumers to sell and buy products.  Though the site clearly caters to the Chinese speaking demographic, retailers from all over the world utilize it's services.
Launch Date: May 2003
Average Visits/Month: ~498 Million

Another Asian entry into our list, Tencent QQ or QQ for short, is an online instant messaging software.  By signing up for a free membership, users can not only message other users, but play games, play music, shop, blog, and make phone calls.
Launch Date: February 1999
Average Visits/Month: ~9.81 Billion
Likely the second familiar domain name that you have read, Reddit is essentially an online community with endless collections of user-generated content.  Content mainly includes social media posts, reviews, and discussions on all topics of the world.  Visiting this site will often guarantee hours of pure copy entertainment.
Launch Date: June 2005
Average Visits/Month: ~1.3 Billion
Guess what?  Yahoo is still relevant.  In a Googleable world, It's easy for a lot of us to forget about Yahoo and how it was the original successful search engine monster.  Though not Titan it was in the late-90s and early 2000s, Yahoo is still extremely relevant in today's online industry and was even the most read news and media website in the world in 2016.
Launch Date: March 1995
Average Visits/Month: ~5.2 Billion
Remember those times when you would receive a lengthy lecture about the inaccuracies and poor research applications of Wikipedia?  Though it's not a scholarly website, it is one of the most utilized information databases in the world.  Admit it, it's the first one you look at on Google when looking something up.
Launch Date: January 2001
Average Visits/Month: ~4.6 Billion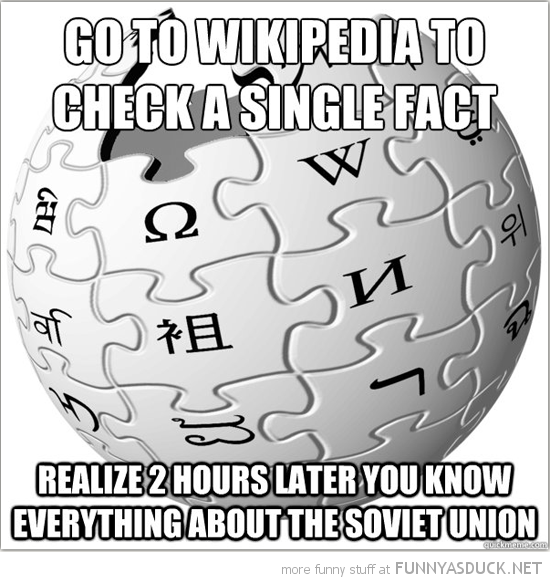 To over-simplify, Baidu is a Chinese and Japanese Google-Wikipedia Hybrid.  They operate primarily as a Search Engine, Online Encyclopedia, and Internet Technology company.
Launch Date: January 2000
Average Visits/Month: ~2.5 Billion
Surprised this one isn't number 2?  Arguably the first successful online social media platform with staying power, Facebook had it's controversial beginnings.  Though it continues to be marked as a catalyst for cyber bullying and internet privacy complications, Facebook continues to increase its active users and annual revenue year after year.
Launch Date: February 2004
Average Visits/Month: ~23.4 Billion
If I asked you what the second most popular search engine was in the world what would you say? Ok fine, it's a rhetorical question by this point, but that's an impressive fact nonetheless.  Youtube has cemented itself as the premier video-sharing platform in the world.  A wide variety of high profile users from Jimmy Fallon to the White House utilize its services for broadcasting video information.  Over the years it has expanded its reach into the social media realm and can be dubbed as the Viral Maker with over 300 Million hours of video being uploaded every minute.
Launch Date: February 2005
Average Visits/Month: ~22.3 Billion
Kind of anti-climatic right?  True, but one thing is for sure, no one comes close to touching the success that Google fosters on an hourly basis.  Want to know how many searches Google processes every year?  1.5 Trillion.  As a result Google has established a firm hold on how the digital world is delivered to users.   Many digital marketers make a very successful living just trying to crack the Google code of Search Engine Ranking.  If you perform some sketchy black-hat SEO strategies, you best believe Google will find you, and they will kick you (said in a Liam Neeson accent).
Launch Date: September 1998
Average Visits/Month: ~30 Billion
In today's digital world traffic is king.  Without traffic, you will have a difficult time establishing yourself atop the Google SERPs (particularly for shorter keywords).  For other potential factors involved in Google SEO ranking, check out our affordable search engine optimization services.